Quote
Where we are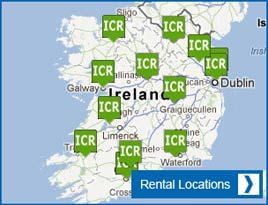 Ireland's Great Drives: The Ring of Beara
The 48-km Beara Peninsula juts into the Atlantic Ocean and joins counties Kerry and Cork in the western Ireland. This is spectacularly remote countryside dotted with fishing villages, farming communities and millennia-old archaeological sites. Linking it all together are the Ring of Bear driving route and the Beara Way walking trail.

Photo by mrantanas
There are three ways to experience the Beara Peninsula. Visitors with a
car hire Killarney
can drive the entire circuit in a single day, or break it up into two or three so that they have time to hang around in a fishing village or two. Walking and cycling are possible on the Beara Way.
The Ring of Beara
This 137-km driving route begins at Glengarriff in Cork and completes at Kenmare in Kerry (although you could certainly drive in the other direction if you prefer). Killarney car hire or
Kerry car rental
makes an ideal location to collect a car and drive down. Glengarriff is tucked into Bantry Bay and serves as a launching point for trips to Garnish Island. The road from here flanks jagged cliffs and ambles through the Caha mountains.
Drivers pass through several towns along the way. In the mountains, Adigole guards the turnoff to the spectacular
Healy Pass
, which snakes through the mountains to Lauragh village. Beyond this is Castletownbere, which is one of the most substantial communities along the route. From here, you can board a boat to view Derreenataggart stone circle on Bere Island.
Further on, there's another island jumping point to Dursey Island, which hosts a herd of sheep and is accessible by cable car. Next is the mining town of Allihies followed by a string of hamlets before the route completes in Kenmare. To fully complete the loop, take the Caha Pass (tunnelled in the 19th century) from Kenmare to Glengarriff.
This driving circuit can easily be completed in a day, though its real pleasure lies in taking it slowly, stopping by islands and exploring the hamlets.
The Beara Way

This 196-km walking trail also links Glengarriff with Kenmare, passing through several villages and islands along the way. Obviously, walking through 196 km worth of mountainous trails is going to take a few days. Along the way are opportunities to visit Dursey Island, Dunboy Castle and a host of scenic overlooks.
The Beara Way is wilder and more remote than many of the other peninsular routes in Ireland. With that in mind, walking pace is ideal for absorbing the sights of the countryside. Stone circles, ring forts and wedge graves are regular features along the way, and on foot you experience them as the ancients did.
Other driving routes in Ireland: