300+ employees
Our nationwide team is dedicated to excellence in customer service
Local experts
A vehicle that suits your trip, with the best online prices and most flexible terms in Ireland
Nationwide network
A huge selection of rental vehicles, with locations in every major Irish town and city
Oodles of satisfied travellers
We've served hundreds of thousands of customers but we've never lost our personal touch

We take the road
less traveled
At Irish Car Rentals, we've built our culture around people, travel, and unique experiences on the many roads around Ireland. Each Ireland car rental trip starts with a plan, and we'll be there for you at the start, making sure that road ahead is smooth and hassle-free.
From our rental desks at all major Irish airports, to our offices in towns and cities around the country, we do the heavy lifting and leave the driving to you.
We're also a member of the Car Rental Council of Ireland, part of the Irish Tourism Industry Confederation with close ties to the national tourism body Failte Ireland. Every customer who picks up a set of keys can be sure we're committed to great value and quality customer service at every stage.
Start your search
Our Value Promise
We'll keep our promise by offering the best value Ireland car rental
We lighten the whole car rental process — not just your wallet. We offer the best quality vehicles and no-hassle booking, constantly overtaking our local competitors. We promise you won't find a better value rental — we're always driving prices down for our customers.

However long you need to rent, we can help. For 1 - 84 day rentals, please book online. For rentals of 85+ days, please complete our enquiry form.
Why choose us?
Flexible Rates

Choose Short or Long-term

Local Experts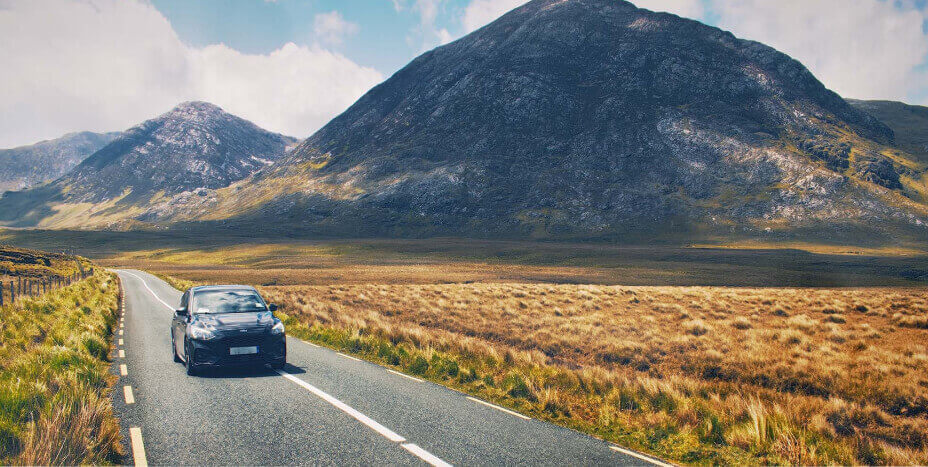 Nearly 40 years of overtaking competitors
We've been around since 1984 and we've had a few branding updates to move with the times. But one thing hasn't changed — our dedication to offering our customers worldwide a memorable experience of driving around Ireland. Whether you're here on business or on holiday, we're proud to be part of your story.
Read more
Business Solutions
Protect your cashflow by renting from us instead of buying vehicles you mightn't use. We're all about flexibility, so you only pay when you need to move, and change your fleet size when you want. Rent from our bases nationwide for as long as you need, from one day to two years — with no hidden surprises. Leave those restrictive long-term leasing contracts behind.
Learn more
Book direct
Irish Car Rentals is not a third party or broker site — deal directly with real people who understand your business
No hidden fees
We're always upfront with charges, always protecting your company cashflow
Our Value Promise
We promise you won't find better rental value in Ireland — with low costs for all vehicle types
Safety and hygiene
Peace of mind with our multi-stage sanitisation of stations, vehicles, keys etc
Long term
car rental
Whatever your business needs, we offer a flexible and cost-effective long term solution. We have a fleet of modern cars and spacious vans to suit any job that can be delivered, ready to go, anywhere in Ireland.
Find Out More