Quote
Where we are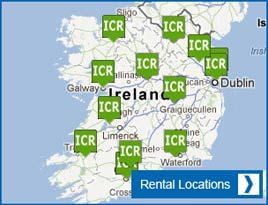 Visiting the Ring of Kerry
Travelling around the ring - The Ring of Kerry is one of top
road trips
to do in Kerry.
In Killarney National Park, an 179km route passing through spectacular landscape awash with history and exquisite views, the Ring of Kerry is one of those bucket-list places you simply must visit. Take a tour bus, cycle, or even better, hire a car. Killarney car hire is available from Kerry Airport, to drive to the starting point of the Ring of Kerry; Killarney is 18 minutes from Kerry Airport.
No matter how you decide to make the circuit of the Iveragh Peninsula; the Ring of Kerry wows and dazzles, offering you some of the most memorably beautiful terrain to be found anywhere on this planet. As the road narrows in places, traditionally tour buses take the southward route out of Killarney and head around the circuit in an anti-clockwise direction. But if you decide to drive or cycling on the ring yourself the vistas are equally stunning whichever way you travel - do add it to your list of things to do in Kerry.
The Ring of Kerry Map
Ring of Kerry Tourism advises to do this route as per the map above; Killarney - Killorglin - Kells - Caherciveen - Waterville - Caheerdaniel - Sneem - Kenmare - Muckross House and Lakes - Killarney. It is recommended to do the drive anti clockwise to avoid meeting tour buses.

How long to do the Ring of Kerry drive?
While the distance doesn't seem long by car, you might wonder how long does it take to travel around the ring- to do the full loop without stopping would take about 3 hours without traffic. It can be done in 4 hours, it can be done in one day however there are lots of places of interests & scenic viewpoints and activties on the route, we suggest spending a good full day or a weekend staying at different places where you can enjoy the route.
Get some maps, leave early to avoid the crowds and pack a picnic lunch, stop along the way and take your time.
Ring of Kerry photos:
Muckross House is a beloved place of interest on the route, an historic mansion built in the Tudor Style with immaculately maintained gardens, and within the bounds of Killarney National Park; admission to the site is free with guided tours of the building and grounds available for a small fee. Why not make a day of it and visit the traditional farms of the Muckross estate? Close by is the lovingly restored Ross Castle where a tranquil boat trip provides a unique way to experience all that the lakes have to offer.
Ladies View, Killarney National Park

A stunning scenic view point along N71 section of the Ring of Kerry,
the Lakes of Killarney can be seen from this point.
Kenmare town is a gem and the next stop on the trail heading south. It boasts a proud tradition of lace making in the area which began in the 1860s and continues to this day. Drop into one of Kenmare's hotels and eateries for a spot of lunch or perhaps afternoon tea. While passing through the town of Sneem stop for a photo opportunity at any piece of the town's public sculpture collection, with pieces created by home-grown sculptors as well as by artists from China and Egypt.
Caherciveen is the principal town on the Iveragh peninsula and its fantastic interpretive centre is housed in a carefully renovated former army barracks. The nearby village of Portmagee is the place to go if you want to visit Valentia Island, famous as the site where the first permanent Transatlantic telegraph cable came ashore, linking Europe and America and thereby changing the way the world communicated forever.
MacGillycuddy Reeks, Co Kerry


A lovely viewpoint on a mountain range including the highest peaks in Ireland.
Portmagee is the departure point for the Skellig Islands, including the Great Skellig also known as Skellig Michael, a precipitously rocky island where Christian monks settled in the 7th century to practise an ascetic form of their faith. It was awarded UNESCO World Heritage Site status in 1996 and its inaccessibility in bad weather has actually helped to conserve this special place for posterity. However it should be noted that the almost vertical climb should only be undertaken by the most sure-footed explorers. Inside this route is the lesser well known Skellig Ring, an 18-kilometre route that links Waterville and Portmagee via a rarely visited area teeming with ancient monastic structures and diverse wildlife.

Rossbeigh Beach at Glenbeigh has miles of golden sand and dancing white-capped waves. Water sports flourish here and canoeing or windsurfing lessons are a great way to spend an afternoon, ideal for active young ones. Kilorglin is the final town on the itinerary and its Puck Fair every August draws visitors from around the world.
The Ring of Kerry ends back in Killarney where it began and though many complete the trail in one day, a whole month would not suffice to pack in everything! But such is the especial charm of the region; you will want to keep coming back. There's always more to explore.
Gap of Dunloe, Co Kerry

The wondrous valley of the Gap of Dunloe is found at the foot of the range.
Other scenic driving routes in Ireland:
If you have any questions for car rental Killarney or Kerry Airport services, please
contact us
.
Top image - Image thanks to ©Fáilte Ireland