About Tory Island, County Donegal

Tory Island, photo credit: Liam Moloney
Nine miles off the coast of County Donegal, Tory Island is in a class all its own. It has been inhabited for more than 4,500 years, which explains why there's such a distinct and unique culture at work here. Other destinations in Ireland claim to maintain the old traditions, but Tory Island follows through on this claim in ways that most don't.
The island is only three miles long and less than a mile wide, and the rough seas make for some rugged terrain and a few merciless storms. The roughly 130 locals who live on Tory Island come from tough stock.
The people here speak their own dialect of Irish language, and in the past they had a reputation for distilling and smuggling their own brand of whiskey, as well. The scene is a bit tamer today, though the people of Tory still exercise their strong spirit of independence by electing their own 'king'. It's an honorary position, but it gets the point across: Tory Island is a land unto itself. Â Â Â Â Â 
A small community of artists has also lived and worked together on Tory since the 1950s. Much of their work is on display in Dixon Art Gallery. There are a few other sites to explore as well, none of which are difficult to find given the island's size. A few Neolithic sites and ancient religious structures are on site. Balor's Fort and a sixth-century bell tower are of particular interest.
Photos of Tory Island:

Seat with a view on Tory Island. Photo credit: Liam Moloney

Tory Island. Photo credit: Breandán Ó Nualltáin

Aerial view of Tory Island. Photo credit:Â Doc Searls

High Altar of Tory, Tory Island, Co Dongeal. Photo credit: Liam Moloney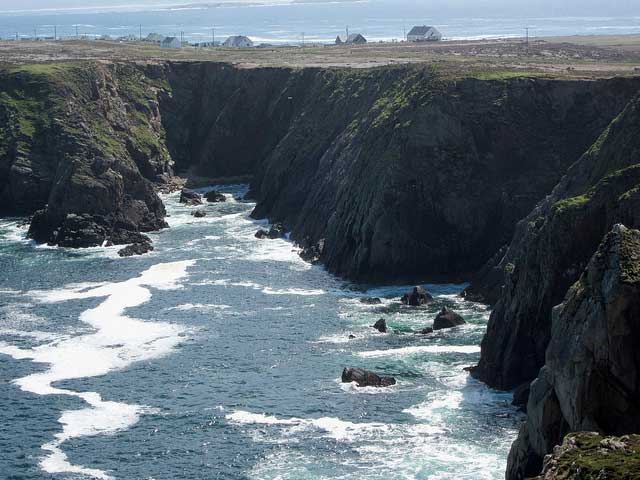 Tory Island clifftop, Co Dongeal. Photo credit: Breandán Ó Nualltáin
Things to do in Ireland related articles: