Visiting Howth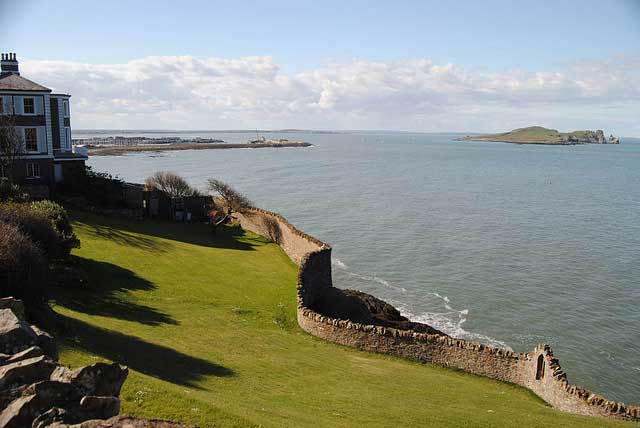 Howth and the view of Ireland's eye. Image credit: Ana _Rey
Immediately north-east of the Irish capital, Howth is a small suburb occupying the peninsula that closes off Dublin Bay. It makes for an ideal escape from the city – especially for those with a hire car at their disposal – with enough activities on hand to occupy an entire day.
Howth is arranged on a hilltop surrounded by cliffs. It was originally a small fishing town but has grown into a thriving yacht harbour and up-market residential district. Visitors can climb to Howth summit for a view over the surrounding area. The following are some of the other local attractions:

Baily Lighthouse                    
A 2.5-km walk from the summit follows a cliff and leads to the Baily Lighthouse. The lighthouse was built in 1814 and stands on the site of an ancient stone fort. Views across the bay are spectacular on a clear day.

Ireland's Eye
Just offshore of Howth is this rocky seabird sanctuary. Boats from the East Pier take visitors here to admire the migratory birds in their nesting seasons along with a colony of seals. You can land on the island if you would like to visit the ruins of the 6th-century monastery.

National Transport Museum
The transport museum is a short walk from the DART station at Howth. Its showpiece is an open-top electric tram that used to run between the local railway station and Howth Summit.

Howth Castle Gardens
The Gardens at Howth Castle were laid out in the early 1700s and are famous for thousands of rhododendron varieties, which flower in the late spring. The gardens frame a 17th-century castle (closed to the public).

St Mary's Abbey
On Howth Castle Grounds are the ruins of St Mary's Abbey. It was founded in the 11th century by a Viking king, and a portion of the ruins date to that time period.
Photos of Howth seaside:

Ireland's eye. Photo credit: Ana _Rey

Howth seaside. Photo credit: infomatique

Seals in Howth. Photo credit: infomatique
Things to do in Dublin related articles: