About Cape Clear Island, County Cork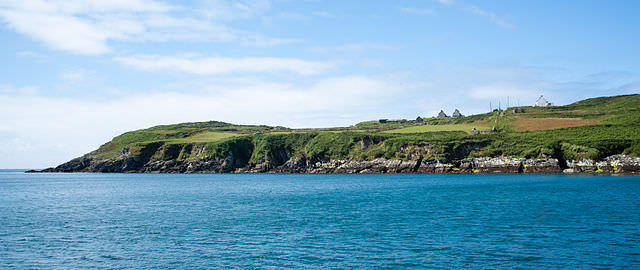 Cape Clear Island by Ludovic Péron
Offshore of western Cork, Cape Clear Island is tiny and relatively remote. Rugged cliffs, bogs and pebble beaches make for a romantic and laid-back getaway. The ferry ride from Baltimore takes 45 minutes, and there are a few bed and breakfasts to choose from. That's good news, because you'll want to stick around for a day or two. 
Just over 100 live on the island, and it's one of the only places in Ireland where a dialect of the traditional Irish language is the predominate language spoken. Of course, everyone can speak understand English, but you'll hear tongue spoken quite freely in any of Cape Clear Island's three pubs. A local school even offers Irish language courses.
Island attractions
One of the highlights of Cape Clear Island is the local wildlife. Visiting birdwatchers are in paradise here. Though, to be fair, the island weather isn't always as forgiving as it could be. But that doesn't crowds from gathering on the shore to watch migrating seabirds arrive in mid to late August. They arrive in enormous flocks, literally tens of thousands per hour during peak season. Yes, you read that right – per hour. You can't blame avid birdwatchers for braving a North Atlantic storm or two for the chance to witness such a monumental act of nature.
There is plenty of other wildlife to enjoy. Dolphins and basking sharks ply the surrounding waters, and a colony of seals lives on the island. And all of this is cast against a backdrop of ancient burial crowns, Celtic crosses and medieval ruins. With so much going on, a simple stroll around the island can be fascinating. You'll all but forget about the hurries and distractions of life on the mainland.
Photos of White Island:

View of the Cape Clear Islands from Mizen Head. Photo credit: Jessica Curtin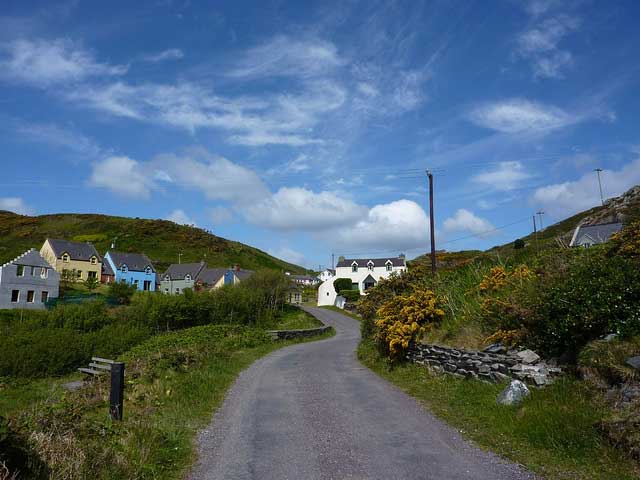 On Cape Clear Island. Photo credit: Patrick and Martha

Cape Clear Island by Julien_e

Rugged clfftops of Cape Clear Island. Photo credit: Patrick and Martha
Things to do in Ireland related articles: