Quote
Where we are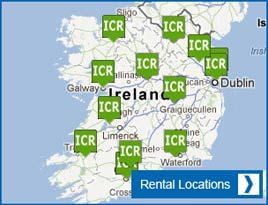 Dublin Airport Ireland Guide
Site Search

Ireland's Great Drives: Healy Pass
Found in southwest Ireland, Healy Pass is a perfect diversion from the longer Ring of Beara driving route. The serpentine R457 winds through a desolate, otherworldly landscape, passing between two of the highest summits in the Caha mountain range and rising to 334 metres above sea level.

The Healy Pass was created in 1847 during the famine years in order to help prevent starvation. It's named for Time Michael Healy, a politician from Cork who served as the first governor general of the Irish Free State. Upon his retirement, Healy asked that the bridleway winding through the pass be upgraded and improved.

The route officially begins at Adrigole Bridge in County Cork and proceeds to Lauragh Bridge in County Kerry. Along the way is 12 km worth of hairpin turns winding through the borderlands between these two counties. The landscape is littered with rocks and serves as grazing land for flocks of sheep. Killarney car rental is available at Kerry Airport

Photo credit: Irish Fireside

When you reach the highest vantage point of Healy Pass and stop to admire the view, you'll probably wonder why this area isn't more popular with tourists. But that's part of the wonder of southwest Ireland. With so many visitors flocking to the Dingle Way and the
Ring of Kerry
, the Beara Peninsula is often overlooked.
It's also worth mentioning that the pass – while located in the vicinity of the
Ring of Beara
– is not technically part of that driving circuit. Both routes are well worth exploring, but the Healy Pass is not to be missed. By all means, experience both routes. But if you have to choose one over the other, make it the Healy Pass.
View Larger Map
Hiring a car is recommended to visit these regions and driving routes, while there is no car rental Killarney however there is Cork offices or Kerry Airport rental locations.

Other driving routes in Ireland: