Quote
Where we are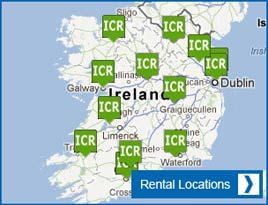 Waterford City Guide
Site Search

Museums in Waterford
One of the highlights of Waterford is a trio of museums known as the Waterford Treasures. These collectively chronicle more than a millennium of history, exploring the city's Viking origins and continuing through its heyday in the Middle Ages. The Waterford Treasures collection include exhibits at the following three locations: Reginald's Tower, the Medieval Museum and Bishop's Palace.
Reginald's Tower
Located in the historic city centre, this round tower was built by Vikings in the early 13th century. Its walls are 3 metres thick and 24 metres tall, and the tower previously served as residence for a string of Anglo-Norman kings. It served other purposes as well. At various points in history, the tower was alternatively used to mint coins, house prisoners and stockpile weapons.
Today, the iconic Reginald's Tower Houses the 'Treasures of Viking Waterford'. One of the highlights of the exhibits is the Kite Brooch, which was fashioned in the 11th century and remains one of the finest examples of metalwork from that period. The brooch is a composite of gold, silver and glass. Visitors can also see the Kufic Coin, which was minted in modern-day Iraq way back in the 8th century and then found here in the region roughly 1,000 years later. Visit the website
Bishop's Palace
Bishop's Palace is one of the finest Georgian townhouses in Waterford, so it's fitting that it hosts the 'Treasures of Georgian Waterford' exhibits. The structure itself is of interest, and the on-site collections are wonderfully presented. Exhibits are interactive and cutting-edge, and they walk you visitors through the city's history from the 18th century on.
Highlights include a crystal decanter from the 18th century that happens to be the oldest Waterford Crystal found anywhere in the world. If possible, try to time your visit so that you can join an organised tour. These are led by actors in costume who actually re-enact a few popular scenes from Waterford history. Visit the website
Medieval Museum
The newest addition to the Waterford Treasures collection (opened in 2012), the Medieval Museum is located at Cathedral Square – relatively close to Bishop's Palace. It quickly became one of the most popular museums in town, famous for its 3D multimedia presentations.
Highlights of this museum include the 14th-century Charter Roll. This document served as a roll-call of all the charters that had been granted to the city up to that point, all of which were written in Latin. The Chorister's Hall is incorporated into the museum, and visitors can even admire the sword of King Edward IV. However, the most spectacular exhibit has to be the Dalmatic vestment – a brilliant article of religious clothing. Visit the website
If you have any enquiries regarding Waterford car rental, please do not hesitate to contact us.