Quote
Where we are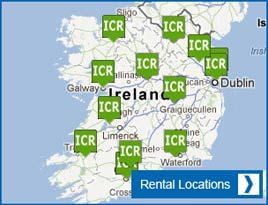 Waterford City Guide
Site Search

Attractions in Waterford
As the oldest city in Ireland, it should come as no surprise Waterford is home to so many historic attractions. The oldest date to the early days of the Viking settlement and continue into the medieval ages with ancient churches, castles and manor homes.
These are among the top attractions in Waterford city centre and across the county at large:
House of Waterford Crystal
Waterford's crystal industry exploded onto the world stage in the 1980s, though its roots go back much further. Recently, an industry revival has been underway, and there's a good chance that Waterford crystal will be a household name again in the near future. This showroom operates like more of a heritage centre, and it hosts a variety of interesting facts exhibits related to glassmaking in Waterford. You can even watch skilled glassblowers plying their trade on site. House of Waterford Crystal
Christ Church Cathedral
Ireland's only Neoclassical Georgian cathedral was built in the late 1700s, which makes it relatively young compared to the actual site that it was built on. As far back as the 11th century, the Vikings had a religious structure here, and after that, the site hosted an imposing Gothic cathedral. The latter was actually razed on the orders of a prominent bishop, because some rubble fell from the structure into his path on more than one occasion.
Blackfriars Abbey
This Dominican friary was founded in the 1200s and operated through to the dissolution of Irish monasteries under English rule. After this, Cromwell's forces swept through and destroyed the structure. Today, the ruined tower is still partially standing over the site.
Franciscan Abbey
This 13th-century church was founded by the Greyfriars and is sometimes referred to as the 'French Church', as the church housed some refugees from France in the late 17th century. The roof is gone, but some of the structure remains. To have a look inside, you'll need to request a key from Reginald's Tower.
Holy Trinity Cathedral
Waterford's other cathedral is in the Roman Catholic tradition and features an intensely ornate interior. This cathedral was built at a time when the Roman Catholic faith was heavily suppressed in Ireland, so the simple fact of its construction is something of a miracle. Visit the website
St Olaf's Church
This millennium-old Viking church may be long gone, but its original door remains. You can view on site, where it has been incorporated into the construction of a much younger meeting hall.
If you have any enquiries regarding Waterford car rental, please do not hesitate to contact us.