Quote
Where we are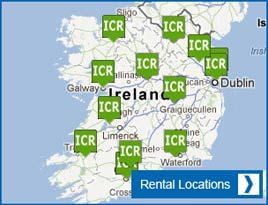 Shannon Airport Ireland Guide
Site Search

To and From Shannon Airport
Shannon Airport is located in Shannon, County Clare on the west coast of Ireland, about 10 miles from Limerick and 12 miles from Ennis:
By Taxi
Taxis are available at the 24 hour Taxi desk in the Arrivals Hall. Peak Times are 8.30 - 10 am and 4.30 -6pm. Limerick - Dublin - Limerick 10 Trains in either direction on weekdays - average journey time 2 hours 15 minutes. Limerick - Cork - Limerick 8 trains in either direction on weekdays - average journey time 1 hour 45 minutes. Belfast - Limerick - Belfast Average journey time 5 to 6 hours.
Passengers arriving by Taxi will be set down on the Departures Courtyard, directly outside the Terminal Building. Shannon Airport is owned and operated by Dublin Airport Authority visit their website.
By Bus & Rail
You can get to and from Shannon Airport from virtually any point throughout Ireland with Bus Eireann. Regular services are available via the main terminals at ENNIS or LIMERICK. Onward connections are available to and from Dublin, Cork, Galway, Kerry, Waterford, Wexford and all other parts of Ireland. There is also a Bus Eireann desk in the Arrivals Hall of the Airport.
For further details on of the services offered by Bus Eireann click here to visit their website. For further details of the services offered by Iarnrod Eireann visit their website.
By Car
Shannon Airport is well signposted on all approach routes and is easy to locate. During peak traffic times allow plenty of time to return your car rental at Shannon Airport and to check in for your return flight. Up to the minute traffic information can be accessed on 103.2FM. All GPS systems offered for rental contain points of interest for all locations nationwide.
There is a set down only area at Shannon Airport with strict enforcement in operation. Cars that are left unattended will be towed immediately with strict fines in place. The Airport Police are always in attendance and ensure the policy is strictly enforced. To collect a passenger, the DAA suggest you use the short term car park located beside the terminal.
Shannon Airport offers both short and long stay parking. The short term parking is up to 24hours and has a maximum cost of €20.00. The long stay car park charges €9.50 per day.