Quote
Where we are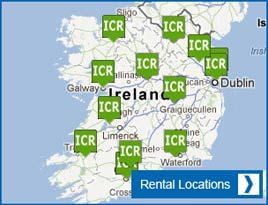 Shannon Airport Guide
Site Search

Facilities at Shannon Airport
Like all international airports, Shannon Airport has a vast list of facilities and services on offer to passengers. The following information at services and facilities that may be of particular use to our customers:
Foreign Currency
Shannon Airport offers Bureau de Change facilities in the check-in-area, customs hall (arriving passengers only) and the departure lounge. There is also an ATM machine located on the arrivals concourse.
Internet Access
Shannon Airport currently offers free public WiFi broadband access to all visitors in the airport terminal. There are also a number of internet kiosks payable by credit card or coins, available 24/7 near the WHSmith store.
Left Luggage
Travellers who wish to leave luggage at Shannon Airport should visit the left luggage desk just off the arrivals hall on the link corridor serving bus park 1. The charge for storage depends on the size of the luggage and varies from €3.00 per day for an envelope to €7.00 per day for large bags.
Baby Changing Facilities and Reduced Mobility Access
There are a number of baby changing facilities located around Shannon Airport including the majority of airport toilet facilities.
People arriving at Shannon Airport with reduced mobility are encouraged to contact One Complete Solution in advance of travelling. Reduced mobility travellers can park in the short term car park which is located close to the Arrivals/Departures hall. A private customs area can be arranged but all passengers must go through the normal security procedures.
Car Rental Desks
The car rental desks at Shannon Airport are located in the main arrivals hall.