Quote
Where we are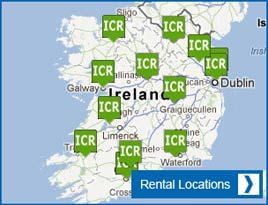 Dublin Airport Ireland Guide
Site Search

One Way Car Rental, Ireland
One way rentals is ideal for those looking to hire a car from one location and drop off at another. For instance, flying in Dublin airport and drive West to explore The Wild Atlantic Way before dropping the car back at Cork Airport to fly out.

Cheap one way car rental is available with Irish Car Rentals, you can work around your travel plans with our flexible network of locations.

Our car hire reservation teams will be waiting to greet you, guide you through the entire rental procedure and take you to the cars.
If you have any enquiries regarding one way rental, please contact us.