Quote
Where we are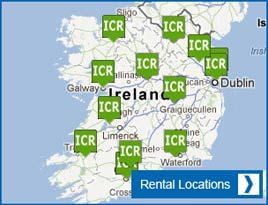 Galway City Guide
Site Search

Galway Museums
Galway's bohemian atmosphere is central to its tourist appeal. The arts scene is alive and well, and visitors find plenty of venues in which to take in live performances and local art.

Furthermore, the city's local history, which involves plenty of action and bids for power between the 14 tribes during the medieval period has given museum curators plenty to work with in piecing together historical exhibits.

The following are among Galway's most notable museums and art galleries:

Bold Art Gallery
Bold Art Gallery maintains 1,400 square feet of exhibition space and actively supports local and up-and-coming artists. The work on display spans all major media, including 3D art, figurative paintings and modern art, and the underlying light-hearted attitude is admittedly refreshing. You don't have to be an art lover to appreciate the often irreverent and entertaining exhibits at Bold Art Gallery.

Galway Arts Centre
Galway Arts Centre takes a more serious approach to art appreciation. It's housed in a townhouse that formerly belonged to W.B. Yeats' patron, Lady Gregory. It hosts a gallery that exhibits Irish and international contemporary art along with a theatre programme and literature festival. The museum also offers opportunities to enrol in classes covering art, photography, writing, drama, music and voice.

The Galway Arts Centre also operates a theatre at Nun's Island, housed in an old Presbyterian Church. The theatre seats 80 and hosts seminars, films, symposia and concerts.

Galway City Museum
Galway's main museum is centrally located on the banks of the River Corrib. It explores Galway's history, legacy and culture, with exhibits delving into prehistoric and medieval eras. In addition to seasonally highlighted rotating displays, Galway City Museum hosts the following permanent exhibits:
Cinema in Galway
Dance Hall Days
Galway and the Wars of Empire
Galway within the Walls (medieval history)
Pádraic Ó Conaire: Man and Statue
Routes to the Past (prehistory)
The Arts in Galway
If you have any enquiries regarding car hire in Galway, please do not hesitate to
contact us
.