Quote
Where we are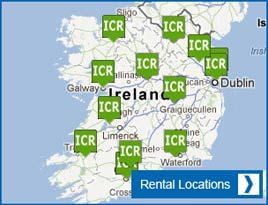 Dublin City North Guide
Site Search

Dublin City North depot location map
This rental depot is located at the Eastlands car hire grounds on the Swords Road in Dublin. This is located near Dublin Airport which a free shuttle bus is provided for Irish Car Rentals/Europcar's customers.
The location is an ideal spot for those who are planning to drive out of Dublin city into the Greater Dublin Area with being close to the main roads such as M50, M1 and the N roads. The Dublin North branch is only 10 minutes from Swords and Santry and is easily accessible from the M1 and M50.
Map below shows the rental office location:
View detailed map of Eastland & Dublin Airport here.
If you have any questions regarding Irish Car Rentals' locations, please use the contact form.