Quote
Where we are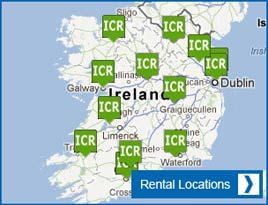 Dublin City Guide
Site Search

Dublin City Petrol Stations Map
There a large number of petrol and diesel stations in the vicinity of Irish car Rentals' three branches. You will find fuel locations approaching most major roads, prices vary from location to location. Every fuel station displays their price per litre on the roadside.
Below is a map representing their locations.
Click here for more information about Dublin City car rental.
List of Petrol and Diesel stations in Dublin City:
Topaz in Swords, located on Dublin Road
Texaco on Pinnock Hill, Swords
Esso at Dublin Airport
Tesco in Clarehall
Statoil in Ballymun
Topaz in Omni Centre
Topaz in Finglas
Maxol - Usher's Quay
Maxol - Mespil Road
Maxol - Beachroad, Ringsend
Maxol - Harold's Cross, Harold's Cross