Quote
Where we are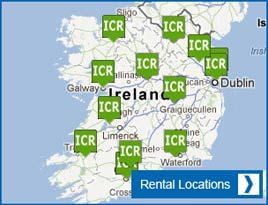 Dublin City Guide
Site Search

Dublin City Hotel Guide
Dublin City offers a wide range of hotel and B&B options to suit all tastes. Whether you want luxury or economy, standard or quirky there are many to choose from. Small selections of hotels are profiled here, while this list will give you a fuller flavour of what Dublin has to offer.
A map of Dublin City hotels
Clontarf Castle
Clontarf Castle is a deluxe four star castle hotel located in the picturesque coastal suburb of Clontarf just ten minutes from Dublin City Centre and 20 minutes from Dublin Airport, making it a Dublin hotel accessible for national & international visitors.
The Merion Hotel
The Merrion Hotel is one of the premier luxury hotels in Dublin and is surrounded by Dublin's historic Georgian architecture. The hotel is less than a 10 minute walk from Grafton Street.
The Regency Hotel
5* Hotel located in between Dublin City & the airport. The hotel offers a range of rooms from budget to excutive to suit your needs. Read more here
Jurys Inn Christchurch
Jurys Inn at Christchurch is located within walking distance of all the main tourist attractions and shopping streets in Dublin.
Bewelys Hotel Dublin
Located in the exclusive Ballsbridge area of Dublin, Bewelys Hotel is a fully restored 19th century building that originally served as a Masonic school.
The Clarence Hotel
The Clarence Hotel is one of the premier boutique hotels in Dublin, and is centrally located on the banks of the River Liffey, and on the outskirts of Temple Bar.