Quote
Where we are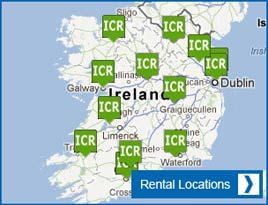 Dublin Airport Guide
Site Search

Dublin Airport Hotels
A map of Dublin airport hotels
There are two hotels located on the grounds of the airport itself, with a handful more located within a short distance of the airport. All the hotels mentioned here provide shuttle bus transfer to Dublin Airport. These hotels would be suitable for passengers who either flying early morning or arriving late evening without worrying about transport to the airport or vice versa.
Radisson Blu Hotel
The Radisson Blu Hotel is also located on the airport grounds and has 229 refurbished rooms with all the normal facilities on offer. Read more
Clayton Hotel
Located just 7 minutes from the airport, Clayton Hotel offers spacious rooms and a range of dining options.
Crowne Plaza Northwood Hotel
Located in Northwood, the Crowne Plaza hotel offers the benefit of parkland surroundings and a restful atmosphere.
Premier Inn Dublin Airport Hotel
Premier Inn is located in Airside Retail park, a short distance from North Dublin Airport Read more
Metro Hotel
A short distance from Dublin Airport, 7 minutes drive. The hotel provides a free shuttle bus. Read more
Holiday Inn Express Hotel
Based in Northwood, besides Crown Plaza Dublin. The Holiday Inn Express offers 3 star accommodations. Read more
Travelodge Hotel - Dublin Airport North 'Swords'
North of Dublin airport and located in Swords. Free parking is provided by Travelodge Hotel. Read more
Best Western Dublin Skylon Hotel
Based in Drumcondra, a 10 minute drive from Dublin Airport. Sitauted in ideal location to Dublin Airport and Dublin's attractions. Read more
Carlton Blanchardstown Hotel
Situated in Tyrrelstown and formerly was the Plaza hotel which now taken over by the Carlton Hotel group. An 20 minute drive from Dublin Airport. Read more
Regency Hotel
10 minutes drive from Dublin Airport, completed with a 5 star leisure centre & spa to help you relax.
If you have any questions about this or car rental Dublin please do not hesitate to contact us.