Quote
Where we are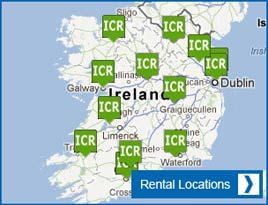 Dublin Airport Ireland Guide
Site Search

Dublin Airport Arrivals
Terminal 1
Terminal 1 has been continuously expanded to cope with passenger numbers and today, despite being busy during peak times, is well able to cope with the demands on its services.
Terminal 1's facilities: The Loop is the main retail hub in this terminal, and it offers its trademark 'shop-and-collect' service to passengers on the move. Restaurants are scattered throughout The Loop, with an additional concentration above the departures floor at the Mezzanine Food Court. Dublin airport information desk are available at locations throughout the airport and on the arrivals level.
After you land, passengers pass through Passport Control before continuing to the luggage reclaim area. Depending on where you land at Dublin Airport be prepared for a walk of up to 10 minutes to the baggage reclaims area. The baggage reclaim hall is equipped with 9 baggage belts, each well signposted with details of where your baggage should be reclaimed from. After reclaiming your luggage, passengers travel through customs and into the main arrivals hall.
After exiting customs and entering arrivals Dublin Airport, turn to your right hand side and proceed to the car rental area, follow the signs. There you will see Dublin Airport car rental companies; Europcar, Irish Car Rentals, CARHIRE.ie, Avis, Hertz, Enterprise and so on. Irish Car Rentals shares the desk with Europcar as Europcar provides the rental fleet at Dublin Airport. Irish Car Rentals/Europcar desk where our friendly staff will be standing by and ready to assist you. From this point you will be taken by shuttle bus to our depot to collect your car rental.
Terminal 2
Terminal 2 opened in 2010. The following airlines; Aer Lingus, American Airlines, Delta, Emirates, Etihad Airways, United and US Airways operates at this terminal.
After landing, passengers will pass through the Passport Control before continuing to the luggage reclaims area. The blue channel is set aside for passengers travelling within the EU. Proceed to the red checkpoint if you have something to declare. The green channel is for inbound travellers who need to be stamped in but don't have anything to declare to customs. Adjacent to the green channel is a red point for customs declaration.
After exiting customs and entering the arrivals, turn to your right hand side and proceed to the Irish Car Rentals/Europcar desk to collect pick up car rental Dublin airport Ireland.
The Dublin Airport Authority is dedicated to providing accessibility through Dublin Airport for people with reduced mobility. If you require the assistance upon arrival, passengers can use one of the help points located throughout the Airport.
More information on Terminal 1 and 2
Dublin airport arrivals t2 live information is provided below as a guide only. The flight information is provided with all airlines arriving at Dublin Airport with up to date information including status and expected time of arrivals. Departures live times can also be display, click on departures below
If you have any questions regarding car hire at Dublin airport, please contact us.