Quote
Where we are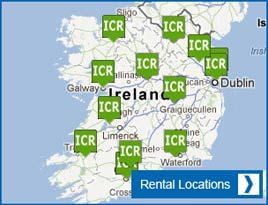 Cork Airport Guide
Site Search

To & From Cork Airport
Cork Airport located 8 kilometers from Cork City Centre and is well connected to the road network. The airport has bus routes operated by three companies, an easily accessible taxi rank and excellent road access.
By Taxi
There is a taxi rank located directly outside the main terminal building. The fare to travel from Cork Airport to Cork City will range between €10.00 and €15.00.
By Bus
There are a number of bus links to Cork Airport providing indirect and direct routes to Cork City and further afield.
Bus Eireann operates a direct coach service between Cork Airport and Cork City on a very frequent basis. The service also connects with Cork Bus Station giving access to the integrated nationwide Bus Eireann network of routes.
Citylink offers a fast and frequent service to both Limerick and Galway. Citylink offers value for money, luxury coaches plus a fast and friendly service.
By Car
Cork Airport is located just 8km from Cork City Centre and is well signposted. The road network in and out of Cork Airport is extremely well connected to the main N8 road from Dublin and the South Ring Road around Cork City. Returning your car rental at Cork Airport is also a relatively straight forward process.
By Rail
There is no direct rail links to Cork Airport, but Cork City is well serviced by Irish Rail. From Cork's Kent Train station, regular bus services are operated directly to Cork Airport by Bus Eireann and SkyLink.
If you need more information, please contact us or visit www.corkairport.ie.