Quote
Where we are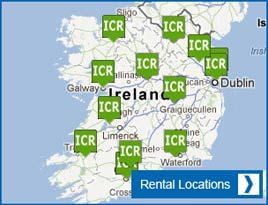 Cavan Car Hire Location
The location is convenient regardless of how you arrived in Cavan. The depot's found at Century Business Park, which is on Dublin Road near the intersections of the N3 and N25 motorways.
How to get there
You can easily arrive here by public bus. Simply take bus 109 from the city centre. Likewise, taxis can quickly transport visitors from any hotel in and around the city centre to Century Business Park.
Petrol Stations
Your Cavan hire car will have a full tank of petrol when you pick it up, and refuelling before you drop it off is easy. There are two petrol stations here along Dublin Road, just a few hundred metres from the Cavan depot. More information on petrol stations in Cavan.
If you have any enquiries regarding car hire in Cavan, please do not hesitate to contact us.