Quote
Where we are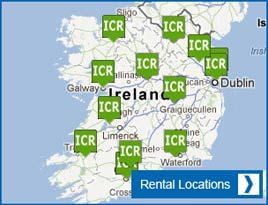 Athlone City Guide
Things to do in the area
Athlone's attractions and things to do
In some Irish cities, all it takes is one attraction to bring visitors in droves. This is fine if you're set on seeing that particular attraction and sharing with many other tourists. However, there's something to be said for a smaller town like Athlone, where the attractions are impressive – if low key – and the atmosphere is more laid back. This is a town worth slowing down and enjoying at your leisure.
As mentioned, business conventions and shopping are major draw cards for this town. Tourists will find that the shopping options target locals with discounts on the sorts of practical purchases you would drive in from the countryside for. However, there are certainly more than a few boutiques that offer gifts and memorabilia.
Even if you are here on business, you will want to clear an afternoon or weekend to enjoy some of the local attractions, which include the following:
Athlone Castle
The centrepiece of Athlone is the castle on the west bank of the River Shannon. The current structure dates to the early 13th century, though a heavy barrage of cannonballs unleashed by William of Orange reduced the original structure to rubble. It was renovated shortly after. Stop by the visitor's for the details of this and other sieges.
Athlone castle is looking better than it has in a long time thanks to a much more recent remodelling campaign that finished in 2012. Millions of euros went into a dramatic overhaul of the facilities. Visit Athlone Castle
Church of St Peter and Paul
Across from the castle (and on the same side of the river) is the much younger Church of St Peter and Paul. The façade boasts two attractive towers, and the stained glass used throughout the structure is worth noting.
Dún na Sí Heritage Centre
The best way to see this attraction is by
hire car
. Drive west of Athlone on the M6 for about 10 miles to a town called Moate. A rebuilt ring fort is located here, along with a genealogy centre and a folk park. If you're here on a Friday night during the summer, come by for a cultural performance in the evening. More information
John McCormack Memorial
John McCormack is a famous singer who was born in Athlone in the late 19th century. He made waves across Europe with his operatic performance and was even honoured by Pope Pius XI. Catch his likeness in the bronze bust on the river promenade.
If you have any enquiries regarding car hire in Athlone, please do not hesitate to contact us.