Quote
Where we are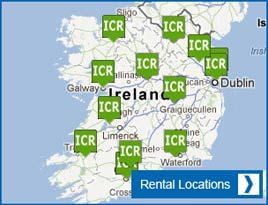 Athlone City Guide
Things to do in the area
Activities in Athlone
If you have a hire car at your disposal, you can enjoy the local countryside. Many sites in the area are both worthy of exploring and easy to access by car. Some of the highlights include Birr Castle, Fore Valley, Tullamore Heritage Centre and Locke's Distillery.
Many visitors come to Athlone on business; others come from around the Midlands region to enjoy shopping. But whether you're here on a mission or simply to enjoy the environs, the local waterways are bound to play an important role in the activities you enjoy.
In town, a promenade follows the River Shannon. This is popular place for everything from swimming to angling – and it even attracts a few birdwatchers. Others are content to join a pleasure cruise and simply take in the sights along the banks.
Beyond that, the following water-based activities can be enjoyed in Athlone:
Angling Adventures
Athlone presides over the Lakelands Region, and fishing is a pastime for some and a profession for others. Every April, the town hosts an angling festival that sees professionals and amateurs come together for a chance to snag the biggest pike from Lough Ree (immediately north of town). Those who catch the winning fish also bag some prize money. The Strand Tackle Shop directly across the river from the castle hires out tackle, arranges permits and can help with boat hire, if required.

Shannon Safari
This is a specific tour offered by a local operator, and it has a unique corner on enjoying the River Shannon. A boat departs from the Radisson once every hour, and guests are invited to take the helm under the guidance of an experienced instructor. Cruising on the river offers a nice perspective on the castle and other riverside sites.

Viking River Tours
Cruising the river on a Viking long ship may be touristy, but it's a lot of fun, too. The guides wear period garb and explain local history from an ancient conqueror's perspective. If you could do without the costumes, plenty of other tour operators offer cruises and water sports, including jet skiing and windsurfing.
See popular attractions in Athlone
If you have any enquiries regarding car hire in Athlone, please do not hesitate to contact us.