About Inishbofin Island, County Galway

Inishbofin Harbour
The island of Inishbofin sports a tantalising paradox. It's a seemingly sleepy island by day, with perfect for seaside walks and relaxing bike rides. However, it also boasts an unrestricted nightlife – that is, there are no official closing times. Of course, given the amount of time you can spend imbibing and stomping your feet to trad music after hours, it should come as no surprise that the streets are practically deserted during the daytime.
There are only 160 people living on the island, but they receive plenty of tourists each year. In fact, the Irish Times singled out Inishbofin Island as one Ireland's top five holiday destinations in 2013.
The handful of pubs on the island is backed with plenty of history. In particular, The Beach, Days Bar has been in operation for nearly a century and has passed through four generations. The trad music here is particularly popular. Meanwhile, the Doonmore Hotel has been operated by the Murray family for three generations.
The island holds several daytime attractions worth exploring, as well:
The Heritage Museum
Next to the pier, this museum takes visitors on a tour of the island's history and culture. Exhibits feature a few artefacts and a collection of photographs.
Walking
There are three official walking circuits on Inishbofin Island. The Westquarter Loop takes in stunning coastal scenery, highlighted by ruins, blowholes and sea arches. The Cloonamore Loop passes bogs and valleys and takes in a 14th-century church. Finally, the Middlequarter Loop ascends to the island's second-highest point and rewards walkers with panoramic views of Achill Island, Clare Island and Croagh Patrick.
Diving
The cold Atlantic waters offshore of Inishbofin are remarkably clear, and the local dive centre offers PADI training.
Horseback riding
The Inishbofin Equestrian Centre provides lessons for beginners and offers riding trails across more than 800 acres of island terrain.
Photos of Inishbofin Island:

Great view of Inishbofin Island. Photo credit: FrenchHope

Inishbofin Island. Photo credit: FrenchHope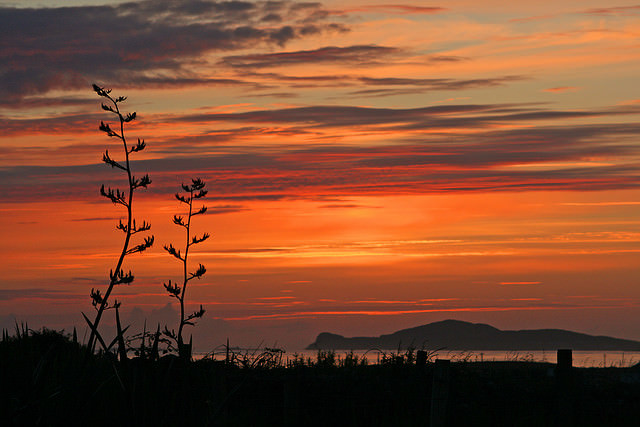 Sunset with Inishbofin in the distance. Photo credit:Â Bert Kaufmann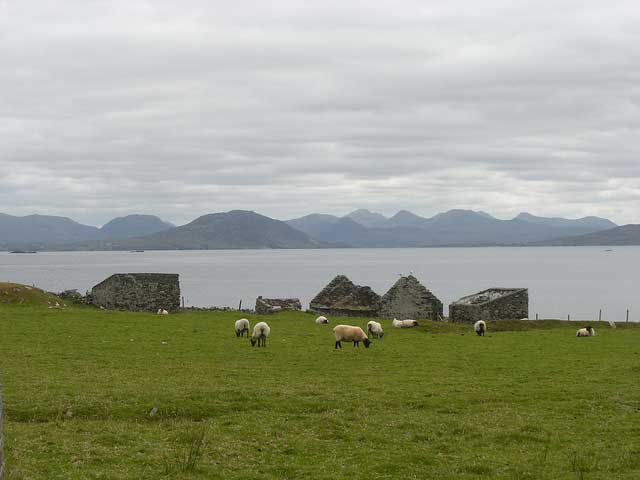 Inishbofin Island, Connemara. Photo credit: Olivier Bruchez
Things to do in Ireland related articles: